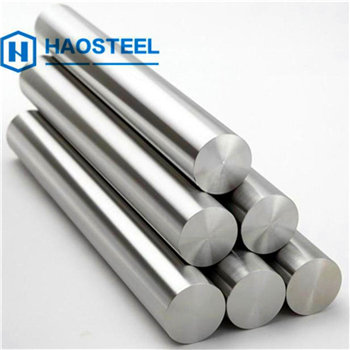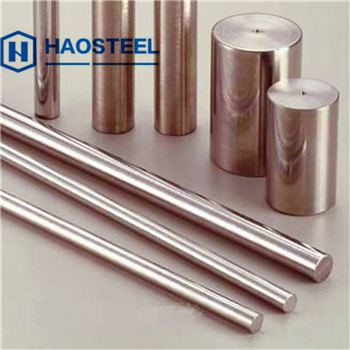 Haosteel is professional manufacturer and supplier of Stainless Steel Round Bar . Quality guaranteed, On-time delivery, After-sales warranty.
Key words: stainless steel rod, stainless steel round bar price, stainless steel round bar manufacturer
1. Material grade:
1.1 Austenitic stainless steel: 201, 202, 301, 302, 303, 303Cu, 304, 304L, 304H, 304J1, 304N, 309, 310S, 314, 316, 316L, 316Ti, 316LN, 317L, 321, 321H, 347, 904L, 253Ma, 254SMo.
1.2 Ferritic Stainless Steel: 405, 409L, 410L, 430, 430F, 439, 444.
1.3 Martensitic Stainless Steel: 403, 410, 410S, 414, 416, 420, 420J1, 420J2, 431, 440A, 440B, 440C, 446, 15-5PH, 17-4PH/630, 17-7PH, 660A, 660B, 660C, 660D.
1.4 Duplex stainless steel: S31803/2205, S32250, S32750, S32760, S31500, S31500, 32101, S32304.
2. Size:
2.1 Diameter: 1-650mm
2.2 Length: 20mm-12meters.
3. Surface: Black, matte/pickled, bright/polished, grinded.
4. Quantity: weight in kg or pcs per size, MOQ is 500kg.
5. Packing: in common, woven bags packing is workable, espeically suitable for full container loading. We suggest wooden box packing against damage when bars are bright finish or LCL loading.
6. Devlivery: our factory is in Jiangsu province, and cargo are always loaded in Shanghai port, so EXW, FOB Shanghai or CIF can be as your request.
7. Lead time: 15days in common, time can be less if common grade 201, 304/L, 316/L, 410, 420, 431, 15-5PH, 17-4PH/630, 17-7PH